Looking for a AEV Jeep Wrangler? Steamboat Motors is an authorized American Expedition Vehicle dealer located in Routt County,Colorado.
American Expedition Vehicles are the pinnacle of 4WD technology. Their parts enhance the Jeep Wrangler experience by cohesively working together to provide the best functionality. Whether you're interested in jeeping, 4-wheeling or mudding in the surrounding Colorado regions, the AEV Jeep Wrangler can handle it all.
Visit our dealership showroom and experience the power and functionality of our turn-key 4WD American Expedition Jeep Wranglers.
2015 Jeep Wrangler Unlimited Rubicon 4x4 SUV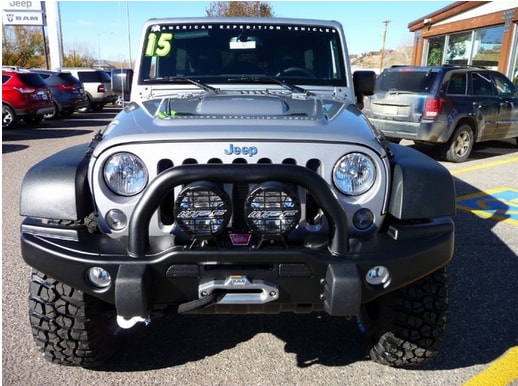 Read more about American Expedition Vehicles.